A Healthy Content means a Popular Website
We all reside in a digital world, where everything has shifted online that too with a healthy pace. Internet has become a strong medium for promotion of business, product or even small things like an individual status.
Today almost every firm has well designed website but many people still complains of not getting desired response from their websites. There are many web designers available in market but we make sure to create a well managed dynamic websites for our clients giving equal importance on graphics as well as content.
Content present on your web pages plays the most important role in your website promotion.  We at "Design Firm" follow certain principles when it comes to managing the content of websites.
Relevancy: – The content present on your website shall strongly support the purpose of your business. It shall be relevant enough, reading it shall give visitors the exact idea about the nature of your firm.
Uniqueness & Creativity: – The  content present shall be unique and creative. Using duplicate content might withdraw your website from Google's Search Engine. Secondly, the creativity level of content affects the number of visitors on your website. More creative the content is, more are the chances of visitors.
Always start with keyword research for SEO: – A good website is one, in which keywords are used wisely, so that ranking of website in Google Search shall be on front page. However, it shall be noted that stuffing the content with too much keywords will fire back as it would negatively impact the readability of the content.
Always hyperlink to your sources: – A well designed website makes required use of hyperlinks. When you need to refer another's website content, make sure it is hyperlinked back to that site. Its good internet etiquette and it might help one's website to get back links.
When writing for the web, cut it short:- Writing on web is pretty different from writing on web. It's a good practice to end paragraphs when pauses seem natural while writing on web is a whole different thing. In simple words "Keep it short ". A five line paragraph is good but a three line paragraph is better provided it covers all the relevant matter.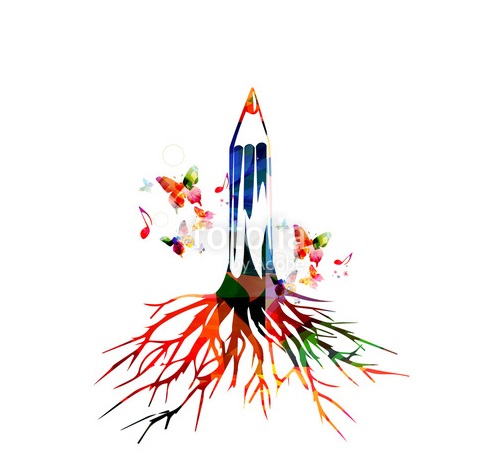 " To Write is necessity , but to write intelligently is an Art "